Le Chéile – Building an Ireland For All
This day two weeks ago Dublin hosted the largest anti-racism mobilisation in Irish history. It was a welcome response to some of the largest anti-immigrant demonstrations we've seen in recent months. It was reported that over 50,000 people turned up – a figure that has irked many far right activists. So much so, that some spent the next few days pathetically searching for pictures of an empty Custom House Quay to disprove the message of solidarity that was clearly expressed by tens of thousands of people. And if you're irking the far right, you're doing something right.
The call to mobilise had two key messages; one of solidarity and anti-racism, the other focusing on the neoliberal policies of successive governments which have created the housing, healthcare and cost of living crises and fertilised the breeding ground for the far right to mobilise in communities. The independence of the organisers gave confidence to rally behind the Ireland For All message and the success of the demonstration was down to the mobilisations of trade unions, political parties, civil society and community organisations, left activists and many other groupings and individuals.
The event was opened by Christy Moore who entertained us with a rendition of Viva la Quinta Brigada, naming some of the members of the Connolly Brigade, led by Frank Ryan, who went to fight against Franco and his fascism during the Spanish Civil War. He was followed by long-time activist and voice for the oppressed, Bernadette McAliskey, who asked the pertinent question of the day: "which side are you on?". We heard the voices of migrants, refugees, Irish Black people, Travellers, housing experts, and many more who spoke powerfully of the Ireland they want to see.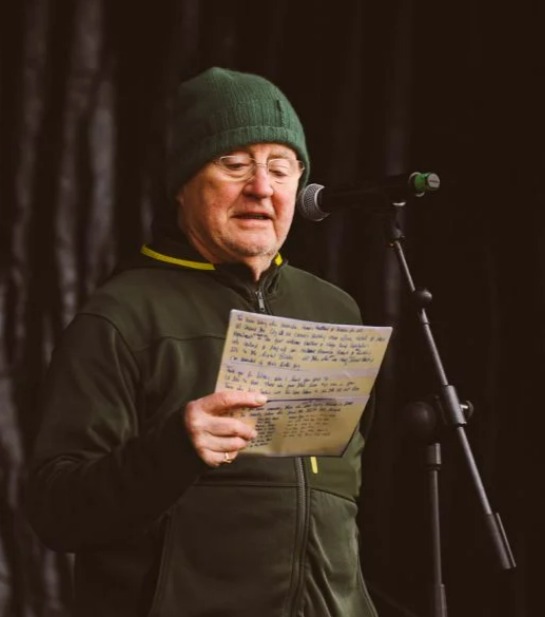 The platform
Considering the message, the day itself wasn't perfect. The Green Party, who are in government implementing institutionally racist policies and overseeing the very direct provision system they swore to abolish, joined the march which led to backlash and accusations that the messaging of the march was divisive. Ivana Bacik, leader of the Labour Party was one of five opposition politicians given a platform to speak which understandably led to boo's. We say 'understandably' because organising a demo to highlight the failure of successive governments, and then platforming a party that was part of inflicting the most extreme austerity this country has seen is counterproductive to say the least.
Austerity not forgotten
The far right has been mobilising around the very issues created and maintained by those years of austerity which caused enormous hardship for working class communities in particular. The housing crisis, health crisis, cost of living crisis, all have foundations in the choices made by Labour and the Greens. They have spent a combined 13 years in government over the last 16 years imposing policies that are both racist and degrading so turning up and being platformed at these demos is a source of contention for many genuine anti-racism and anti-austerity activists. Labour brought in REITs, refused to build adequate public housing, enabled NAMA to distribute properties to their mates and enable extortionate profiteering. The Greens maintain a rent control policy that has more holes in it than a Bertie Ahern affidavit.
Inclusivity
That's not to say members of those parties aren't welcome in the fight against racism and fascism. All individuals should be welcomed into that battle. We want to build as broad an alliance as possible, and that means no individual who agrees with us should be turned away. However, organisations endorsing and joining a campaign have to agree to its key messages and this is an agenda in itself. They're letting people know they support this perspective and will work towards the common goal. Those who have a say on the platform should prevent its use and abuse by those who have cultivated the social conditions for the far right to thrive, and those who have an opportunity to deconstruct institutionally racist policies. If we are asking communities to join us and trust us over the far right, platforming those that have betrayed us is not the way to go about it. So, come one, come all, but there's a difference between individuals and institutions, and the platform should be for those committed to seriously tackling the root causes of inequality and racism.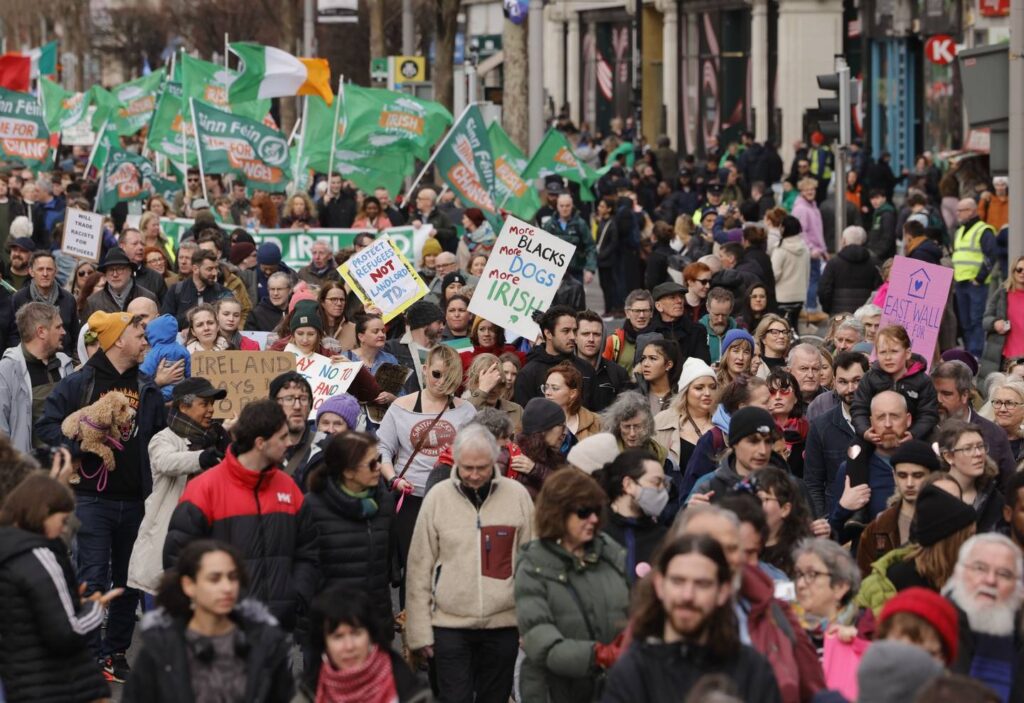 An Ireland to be proud of
When we discuss Ireland, Irish people and the far right, these divisions have been around a very long time. Most of us are proud of the actions of the Connolly Column who went to Spain to fight against Franco's fascism, whereas members of the Blueshirt successor party, Fine Gael, might distance themselves from their actions.
Similarly, when the Henry Street Dunnes Stores strikers were on picket lines for almost three years in support of the black South Africans, many Irish people spat at them and called them outrageously racist names. Again, there's an Irish history to be proud of, and one to be ashamed of. "Which side are you on", indeed.
What's needed?
So what now? It's important that the alliance that's been built to date is maintained and expanded. We need this alliance to bring together groups all over the country countering far right mobilising in a coordinated way. We need to open up a space for a discussion on the approach and policies necessary to truly build an Ireland For All.
We also need to engage in grassroots political education and accessible communications to do two things: To help dispel the myths and lies of the far right and the hate fuelled propaganda by far right outlets; and arm activists and individuals with the necessary information and resources to challenge disinformation and hate from those who sow division.
Finally, in order to ensure this movement continues to grow, Le Chéile and Ireland For All need to maintain their independent status and not allow partisan squabbling to pull it apart and undo the valuable work done to date
No Pasarán!